Call Us at 508.993.8000 or 800.992.9660 | 7 N. 6th Street, New Bedford, MA 02740-6125
Fall River, MA Location — 508.679.3800 | Taunton, MA Location — 508.824.3200
Contact Hamel, Waxler, Allen & Collins, P. C. Personal Injury Attorneys
Online Contact and Appointment Request Form: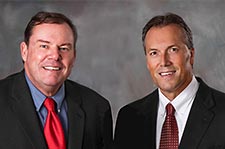 Please feel free to contact us by phone, email or use the online form on this page to send us a message or request a free consultation.
You can count on us for quality legal services at affordable rates. There is no fee unless we are successful in your case.
New Bedford Main Office:
Telephone: 508.993.8000 or 800.992.9660
Address: 7 N. 6th Street, New Bedford, MA 02740-6125
Hours of Operation: Monday – Friday, 8:30 a.m. – 5:00 p.m. EST
Email: info@hwacpc.com
Fall River Satellite Office:
Telephone:  508.679.3800
Address: 203 Plymouth Avenue, Fall River 02721
Durfee Union Mill/Registry of M. V. Building
Taunton Satellite Office:
Telephone:  508.824-3200
Address: 41 Harrison Street, Taunton 02780
Directions:
Use the forms below for directions from your location!
New Bedford Directions:
7 N. 6th Street
New Bedford, MA 02740-6125
Fall River Directions
203 Plymouth Avenue
Fall River 02721
Taunton Directions
41 Harrison Street
Taunton 02780